When it comes to shipping from China to the USA, sea freight is the best method to export and import goods. However, Full Container Load (FCL), Low Container Load (LCL) options, and low prices are some of the reasons why shipping by sea is a top-notch choice for most businesses today.
For businesses that want to ship from China to the United States, the COVID-19 pandemic has been disruptive, and it has caused delays for both producers and shipping today. Nevertheless, the production of goods in China is back to the norm, but the impact of the pandemic in the US has caused delays in ports and warehouses. Also, travel ban into and within the United States has drastically reduced air freight capacity making price volatile. But China still ships to the US.
In this article, we will take a detailed look at Sea freight from China to the US to help improve your supply chain management.
Part 1: LCL and FCL Ocean Freight From China to the US
Part 2: China Ports of Origin
Part 3: Freight Cost – Ocean Rates
Part 4: How Long – Transit Time(Trade Lanes and Transit Times)
Part 5: The Process with China Freight
Part 6: What China Freight can do for you
Conclusion
Part 1: LCL and FCL Ocean Freight from China to the US
1.Shipping Type – FCL/LCL
When it comes to sea freight from China to the US, the shipping type can be in Full Container Load or Less Container Load. Full container load means that your goods are packed into a full container. When you have a large number of goods, your freight cost per unit would be lesser. It is important to know that FCL cost less and it moves from container yard to the container yard.

On the other hand, less container load implies that your goods and goods from other importers are consolidated from the same loading port to the destination port. LCL is from container freight station to container freight station.
Additionally, it is very difficult to track LCL goods – and the lost or misplaced and damaged goods is unlikely to occur with FCL than LCL.
2.Container Type – 20'GP/40'GP/40'HQ
There are three popular container types that her used today
• 20'GP = 20'DV = 20FT = 20′ = 20 feet general purpose
• 40'GP = 40'DV = 40FT = 40′ = 40 feet general purpose
• 40'HC = 40'HQ = 40 feet high cube
General-purpose commonly means Dry Container (DC). Sometimes if fluid goods are packed by a flexible container bag, it can also be delivered by standard DC.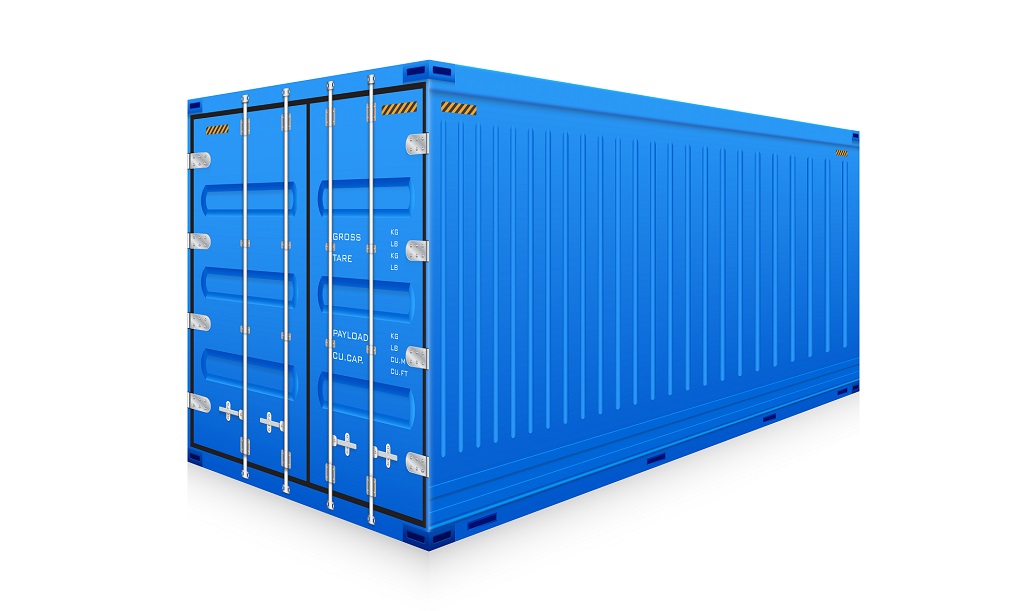 Furthermore, the 20'GP can carry weightier goods than voluminous cargoes such as heavy metals, etc. The 40'GP is designated to carry voluminous cargoes and not heavy ones. The 40'GP can carry furniture, heavy motor tyres, etc.
40'GP and 20'GP containers have the same maximum load they can carry even though the volume of both is different. 40'GP and 20'GP can carry 27 to 28 tons of goods in China.
Both 40 ft. and 20 ft. containers have different ocean rates. For instance, a 40 ft. container is 1.5 times lesser than 20' ft. container. Also, the 40'HQ and 40'GP container both have the same price when it comes to cost –roughly more than $100.
3.Packaging
Before shipping from China to the US, you must make sure your cargo is protected from the factory to the port warehouse. One common packaging tool that is used to stack cargoes is the pallet. A pallet allows you to fully utilize the space of your container. When shipping, pallets should be packed tightly to your shipping container irrespective of whether you are shipping port-to-port or door-to-door.
Loading a 20 ft. container or 40 ft. container varies depending on the size and type of the pallet that was used. The internal dimensions of a pallet are 19' 4" long x 7' 9" wide x 7' 10" tall (for a 20 ft. container) and 39' 6" long x 7' 9" wide x 7' 10" tall (for a 40 ft. container).

Nevertheless, using a pallet for your cargo solely depends on the market and the manufacturer. With that in mind, here are some factors that determine the number of pallets to use for a container.
• Height of the Load: It is highly important to know the height of your cargo after it has been stacked onto the pallets. Knowing the loading height of your pallets the packaging of your goods.
• Weight of The Load: It is important to take note of the load and the weight limits. Also, the weight of the load weight must be measured for heavy pallet because the weight may decrease the number of pallets used on each container.
• Space of the container: The pallet arrangement in a 20 ft. or 40 ft. container must utilize the space in 3-dimensions. Additionally, the arrangement should also allow effective loading; at the same time, ensure that there are no damages to the product. Hence, your shipping assistant will help you on how to arrange your pallet.
• Unloading necessities: Unloading requirements is important when arranging pallets. You need to have your final recipients in mind as they might have difficulties when unloading and loading height may also be a limitation. Ensure you use the best pallet arrangement so that your customer can be able to unload the container.
It takes less than a month or more to complete a sea freight from China to the US. Your cargo may experience lots of loading and unloading routines and stress during shipping. Hence, you must package your shipment very well to ensure the utmost safety. Also ensure your goods are protected from stress, breakages, moisture, and theft.
4.LCL Rates
It is essential to always take note of the ocean rate before you ship. Always have a clear understanding of the cost involved. Most LCLs are priced per volume of goods and not by weight – except for heavy goods. To have a clear understanding of ocean rates, you need to check out the insurance and terminal handling charges, customs brokerage, pickup and delivery, routing charges, Customs security surcharges (AMS, ISF), and Container Freight Station.
Part 2: China Ports of Origin and US Ports of Arrival
Shipping by sea begins from port to port. This implies that a standard container rate differs in different ports.
China is among the world's top ports and more than half of this port is located in the country. Here are China ports of origin.
1. Shanghai
This port in China is located at the brink of the Yangtze River delta. This area is also privileged to the most developed vicinities in China. The Shanghai port is made up of shallow water zones on the Huangpu and Yangtze rivers. It is also the main port of origin to import LCL and FCL ocean freight from factories in Jiangsu and Zhejiang.
Location: Shanghai Municipality, East Coast.
2. Dalian
The Dalian port is known as the second biggest container transhipment hub in China. This place is also a vital port of origin because it serves a primary export point for the North-eastern region of the country. Even though is the coal port, the container traffic in Dalian has improved since the great creation of the Liaoning Free-Trade Zone.
It is important to know that this port is now making use of the competitive advantage it has when it comes to intermodal transportation to partner with well-meaning officials to increase its railway network from China to Europe.
Location: Liaoning Province, North Coast.
3. Shenzhen
This port is the entryway between Hong Kong and the Pearl River Delta. It is also a key port as it also links China's southern vicinity to the outer world. The Qianhai-Shekou Free-Trade Zone offers better trading links with the markets abroad.
Location: Guangdong Province, South Coast.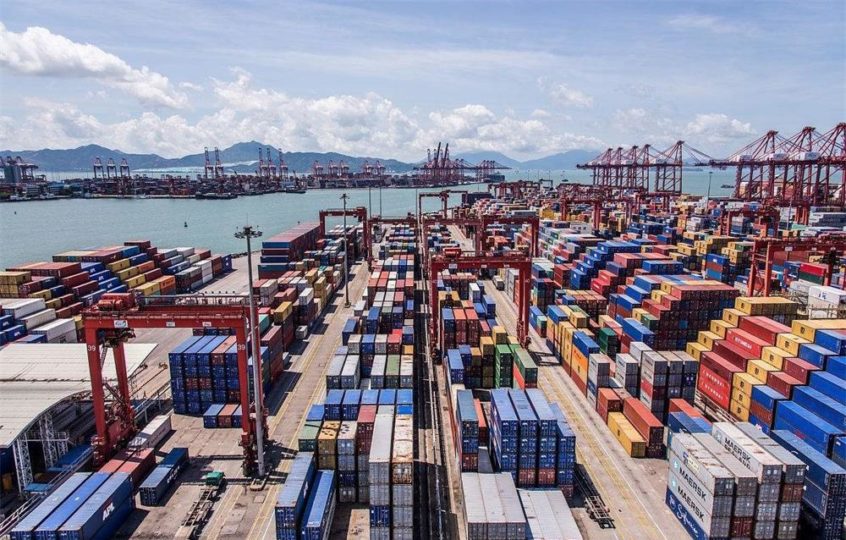 4. Ningbo-Zhoushan
Ningbo-zhoushan is graced with the best natural conditions and big manufacturing industry. With plans to create a better intermodal transportation network, Ningbo has reached into the locality to west China; thus attracting lots of bigger volume of containers to the port.
Location: Zhejiang Province, East Coast.
5. Guangzhou
The Guangzhou is situated at the Pearl River Delta. It is important to know this area has played a vital role in China trades over the years. It is also a top international shipping hub. Guangzhou also offers additional origin ports for manufacturers, importers, and sea shippers.
Location: Guangdong Province, South Coast
6. Hong Kong
Hong Kong is a popular hinterland and it is a trans-shipment hub for cargoes. It is also focused on the exports and imports of goods in China. This area also offers more than 300 container-liner services weekly, and it also connects more than 400 countries globally.
Hong Kong has lots of prospects in becoming a top international shipment services hub.
Location: Hong Kong Special Administrative Region, South Coast.
7. Qingdao
The most important port in Northern China is Qingdao. This port is also an important part of the Bohai Bay port cluster. At the moment, Qingdao is becoming a vital hub for eCommerce in China.
Qingdao is also an important link to strategic countries such as Kazakhstan, Uzbekistan, and other European countries.
Location: Shangdong Province, East Coast
8. Tianjin
Tianjin is one of the biggest ports in China and it trails Qingdao port in the North of China. The shipping activities in the area remains steady and it has developed over the years. Tianjin has also developed its container business, and consolidated the scale of existing routes and international routes so far.
Location: Tianjin Municipality, North Coast
9. Xiamen
Xiamen is situated at the brink of the Jiulongjiang River and it has more than 60 shipping routes to over 50 countries.
Location: Fujian Province, South Coast
US Ports of Arrival are Long Beach, Seattle, Los Angeles, Charleston, Boston, Tacoma, New York, and Oakland.
Part3: Freight Cost – Ocean Rates
Ocean rates differ, but they involve base rates and extra charges. Ocean rates do not include customs clearance and port charges. It is necessary to note that international shipments are subjected to fees from the destination such as
• Destination country customs-related fee – that is duty and tax
• Destination port or terminal-handling charge – that is THC
• Destination agent service fee – that is D/O
1. Type
• The Rates on Full Container Load
The rates of a full container load depend on the destination port and the weight, type, and quantity of the container. For instance, it cost at least $700 more to ship a 40 ft. container from China to Australia.
• The Rates on Low Container Load
The rates of a low container load depend on the destination port, the weight, volume or weight ratio and loading port. For instance, it cost roughly about $65/cpm to ship 6cbm light container to Canada.
2. To-door rates
To-door rates are determined by the HS code, weight, volume, packaging, etc. when it comes to-door rates, it is also necessary to note these charges when importing: insurance, loading port and destination fees, import customs clearance, customs tax, and ocean freight charge.
Furthermore, to-door also implies that destination fees are pre-paid and they all make up the landed cost. You need to know that both the basic shipping costs and products charges aren't sum-total cost. For instance, a port to port cost does not include all destination costs, which may include customs or inspection, terminal fees, duty and tax, insurance, etc.
Additionally, costs incurred by the destination may differ depending on the country (or destination), or the delivery agent.
3. Volatility
There is a frequent change in freight rates in the shipping industry. There are lots of factors to determine this volatility which includes demand, capacity, market perceptions, and seasonal impact. Except you are constant in shipping a large number of containers, you might not be entitled to a price figure for longer than 2 weeks.
Weekly, there are frequent changes when it comes to having a price quote for your shipment. Occasionally, if your manufacturer can conclude the production 1 or 2 days earlier, it could help save a lot of money. The charge/rate for a 40 ft. container may increase to more than $1000 in a few weeks. With that in mind, noting the exact date on when your shipment will be ready is very vital to know the precise quote.
Usually, the rates on ocean FCL are effective for up to 2 weeks and expires on the 15th and 30th of every month. LCL rates usually remain valid and expire only at the end of every month.
4. Season Conditions
Natural conditions such as rain, storm, etc., usually affect ocean rates. Ocean rates are usually high during the peak season in China – which is usually in the month before the Chinese new year and the third quarter of every year. During this time, goods made in China are shipped for Halloween or Christmas.
The increase in ocean rates during the peak season in China is because there are lots of shipments that await delivery. So, it very needful to plan accordingly because there are lots of shipments during that time.
Note: Before you ask for the charge for your shipment, ensure you get the shipment information from the manufacturer. The shipment information will include the number of packages involved, the weight and dimension of your package, how many days to produce the goods, and the trade term. The shipment information from the supplier/manufacturer will also help you on your shipment and your freight quote. With that, you can have a good estimate of your total-landed cost.
Part 4: How Long – Transit Time (Trade Lanes and Transit Times)
Shipping from China to the US takes some days. It can also be calculated based on the Estimated Transit Time. Shipping through the sea out of China occurs on a different schedule and there is only a rough estimate about this.
Sea freight from China to the US usually takes around 18-40 days for a door-to-door shipment. Ocean freight is a little bit longer; this is because ships move very slow than aeroplanes. Furthermore, more ocean ships now move slower to conserve fuel. For example, the United States Customs demand importers who go by sea freight and use single-entry bond make use of an ISF bond. Additionally, port congestion, delays from customs, and bad weather conditions influence ocean freight negatively.
US West LCL: 25-30 business days
US West FCL: 18 business days
US East LCL: 35-40 business days
US East FCL: 28-30 business days
At the moment, ocean freight delays have been reduced and they are more reliable for shipments. Even most electronic companies now make use of ocean freights.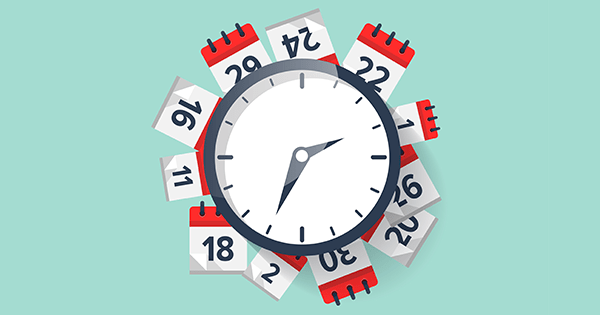 Ocean freights have become a top choice. However, accelerated freights can be able to reduce the transit time depending on the shipping requirements. In most cases, expedited ocean freights compete with air freight transit time. Hence, expedited freights are the best choice when shipping from China to the US. The following is the specific time from the specific port:
| | | |
| --- | --- | --- |
| Port of Origin in China | Destination Port in USA | Est. Transit Time |
| Dalian | Long Beach | 24 Days |
| Ningbo | Charleston | 29 Days |
| Ningbo | Seattle | 17 Days |
| Ningbo | Savannah | 27 Days |
| Ningbo | Oakland | 19 Days |
| Ningbo | Long Beach | 15 Days |
| Ningbo | Los Angeles | 20 Days |
| Qingdao | Savannah | 29 Days |
| Qingdao | Tacoma | 21 Days |
| Qingdao | Oakland | 26 Days |
| Qingdao | Long Beach | 19 Days |
| Qingdao | Los Angeles | 19 Days |
| Shanghai | Charleston | 29 Days |
| Shanghai | Los Angeles | 18 Days |
| Shanghai | Long Beach | 17 Days |
| Shanghai | Savannah | 26 Days |
| Shanghai | Oakland | 22 Days |
| Shanghai | Seattle | 13 Days |
| Shanghai | Boston | 30 Days |
| Shanghai | Tacoma | 12 Days |
| Xiamen | New York | 28 Days |
Note: When using ocean freights, it highly necessary that you plan your order as early as possible. You should plan your order for 3 months. You can also divide your shipment into two parts: first percentage (small portion) by air freight, the rest by sea.
Part 5: The Process with China Freight
The importing process in China can be very tasking especially for newbies. However, profits expected from exporting goods from China to the US can be erased by long transit times, the high volatility of delivery cost, regulatory fees, and many more. Here is the process with China freight.
• Know Your Import Rights
When you purchase goods from abroad you become an importer. As an importer, courier services such as DHL, UPS, FedEx takes care of delivering your packages to your destination – if your product is small. This will save you lots of money.
Before you are going to Import from China to USA, it is essential to know if you have import rights.
Note: There are lots of import regulations that apply to imported goods for commercial purposes. Additionally, only a custom authority can sanction which goods qualify for personal use.
• Choose The Goods You Want to Import
When it comes to China freight, you must identify the goods you want to import. Trade companies make lots of profits by choosing the right goods to sell.
It is very important to get more information about the goods that you intend to import. Also, obtain product samples and composition information to enable you to know more about your product. This information is necessary to decide the tariff classification (HS Code). This code will be used to define the rate of duty applied to your goods.
Note: Go with the product you like and passionate about. Also, choose a unique product and you can sell at a high price. Lastly, pick a product that you can ship in very large quantities.
• Know If the Goods You Want to Import Are Allowed in Your Country
Some goods aren't allowed in a country and are prohibited. With that in mind, ensure if the goods you tend to import are allowed in your country and are dependent on any permit, restriction, or regulation.
You have to ensure the goods you want to import are compliant with your government's rules and regulations. Importing goods that aren't compliant will cost you lots of money than normal and may attract fines and penalties. In the end, such goods become confiscated or damaged.
• Categorize Your Goods and Calculate the Landed Cost
It is important to verify the ten-digit traffic classification number on every product that you are about to import. This, along with the Certificate of Origin, determines the rate of duty you need to pay before you import. After doing this, then you need to calculate the total landed cost.
The Fee on Board (FOB) means getting the price of the product from the manufacturer, the shipping fees from China freight forwarder company, and the fees of Customs clearance, duty and tax, and land transport to your destination.
• Get The Manufacturer in China and Place an Order
You need to contact the supplier in China and then place an order of the goods you want. Once you have chosen the supplier, ask for a P/I (Proforma Invoice or Quote Sheet) for your order to also have description and value per term. The P/I must also showcase the weight/dimensions.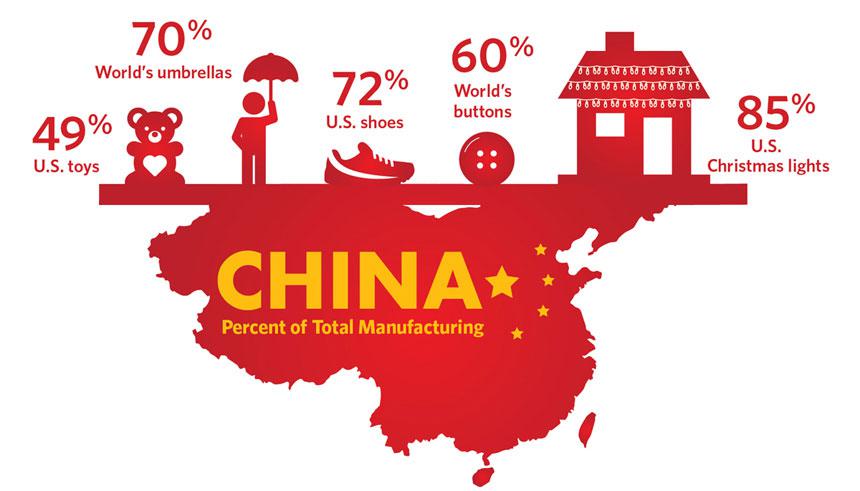 Note: A Proforma Invoice or Quote Sheet is known as a non-binding document that helps to budget future purchases. This document does not create a legal obligation.
Moving forward, make sure your supplier agrees to the shipping FOB terms from the nearest port. Because this will help to reduce more fees and allow you to monitor your shipment. For instance, if you want to ship from China to the US, and the nearest shipping port is in Qingdao, then you have to ask for the FOB shipping terms in Qingdao.
Also note that shipping through the sea or ocean is quite slow, which means that you need to plan thoroughly. Besides the delay in exporting goods by sea freight, documentation, inland travel, and Customs clearance can cost up to a week or more. Generally, we recommend that you place an order three months before you need the goods to come to your vicinity.
Note: We don't recommend that you ask for the lowest price on every purchase when you come across a quote. When you come across goods that are cheaper than usual, it is advisable not to consider it. Additionally, also ensure you clarify your product details and double-check before you purchase.
• Organize Your Cargo Transport
One of the vital things you need to do when processing your China freight is to organize your cargo transport. It is important to keep in mind that there are lots of charges associated with shipping goods. You need to take these fees into account.
We recommend that you always consider there will be delays during the process of shipping your goods. And also, your goods might be held by Customs. So ensure you plan accordingly. Don't always be expectant that your goods will leave the port immediately after it has been manufactured. Your goods need at least one to two days before it leaves the manufacturing warehouse to the port.
Also, choose a good logistic company or a freight forwarding partner. A good freight forwarding partner will guarantee better operations, manageable costs, and good cash flow.
• Container Tracking and Tracing
As stated earlier, your shipments might experience a delay, probably due to bad weather or port congestion. Hence, it is needful to always track your ETA, so that you can get prepared for any uncertainty. Tracking your shipment means that you know where your shipment is located so that you can prepare accordingly.
Before you can track your container, you need to know when the ship is moving your freight, and the container, booking, and document number. You can find all the information on the Bill of Landing issued to you.
The container number usually have three-letters Owner Code, a Product Group Code, six-digits Serial Number and a check digit.
Note: Some carriers send you an email once your goods arrive, you can make use of that. Also, pay your supplier as early as possible; don't wait till the last few days to process your payments.
• Obtaining Your Shipment
When your goods arrive, it essential to arrange with your Customs broker to clear your goods through customs. If all goes well, you have the right to clear your shipments.
Your broker may notify you if your goods have arrived and this notification will be done within 5 days or less. There are lots of documents that you need to feel with Customs before your shipment arrives at the port. Additionally, Customs also ask for early inventory such as ISF/AMS for the US.
Then you are to file entry documents to the Customs and procure payments of any duties or fees. Once that is done, you can now pick up your package from the port.
Customs handle consignments in the following ways: First of all, they go through the paperwork and determine which duties to apply, then they ask for the duties/fees to be paid, once that is done, they ask for the confirmation of payment to release your consignments immediately.
It is important to also know that sea freights are usually cleared within one to two days unless there is a problem somewhere. Also, note that you may encounter a random inspection program which could take more than a week. An inspection program (non-intrusive) may cost around $275 at some ports. But thorough examinations(intrusive) may cost around $800 – with third-party inspection not included.
Also, clearance includes preparation and submission of paperwork to authorities. However, you must seek the assistance of a Customs broker to assist you during this process. A Customs broker will make sure you have a smooth clearance and avoid obnoxious fees.
Note: When your consignment leaves China, it is important to prepare your shipping document as early as possible to avoid further delays. The documents needed to clear your goods are Bill of Landing, invoice, packaging list, Certificate of Origin, and other specific documents.
Paperwork is usually provided by the supplier. After you have gotten them, it is necessary to check and inspect them very well to ensure every information stated there are accurate and complete, to avoid delays. After checking the paperwork carefully, then you can go ahead and submit them to your Customs broker. Once your Customs broker has checked too, be prepared to start paying any fees or charges from Customs.
Part 6: What China Freight can do for you
China freight is always committed to exceed your expectations and ensure the right supply-chain solution is rightfully implemented to ensure consignees get the best services with less cost. China freight enables goods to be transported to the final destination. It also helps manufacturing companies, wholesalers, and retailers get their good from China very easily.
Here are other things China freight can do for you:
• China freight allows a worldwide delivery of goods and services to port or CFS or to-door of your choice.
• It is fast, easy and accurate.
• There is always a competitive ocean freight rate on all consignments.
• China freight allows an easy online tracking and pre-email alert of anything has changed. This pre-email alert will enable you to track and trace your goods without stress.
• China freight ensures consignments depart every seven days or less.
• All china Fee On Board ports is available.
During the process of China freight, here are some things you need to do:
• A quote form will be given to you by the sea freight services in China which you need to fill and submit. You will get a reply with twelve hours and also come to terms with the agreement.
• A booking form will also be given which you and your supplier need to fill.
• Once everything has been checked, you can go ahead to book a space from the carrier.
• Ask your supplier to arrange inland delivery to the port
• Your shipping cost is paid by the sea freight as agreed.
It is necessary to take note that China freight can also help take care of your consignments and keep you up-to-date until you have received it. Additionally, China freight make use of the best shipment services to ensure importers get a very fair price.
China freight can also help to ship your consignments to Amazon FBA Warehouse. From there, Amazon will be in charge of managing the distribution and storage process. It is not possible to use Amazon as a consignee for your goods when shipping overseas. There are certain rules you need to comply to when shipping to an Amazon FBA warehouse such as labelling your consignment. China freight can be able to ship your goods to Amazon.
It is important to always let a forwarding agent handle your delivery as soon as possible so that you can focus on other activities and not bother about how your consignments will arrive. If you are not new to shipping you may as well manage your shipments by yourself through a forwarder.
China freight offers other services such as warehousing, Customs clearance, kitting, and many more. Once you have agreed to go with China freight as your forwarder, all you have to do is to sit back, relax, and wait for your shipment to get to your doorstep
It is up to you to choose what you want: if you need a forwarder to manage your shipments or you want to manage it yourself. You can use a local forwarder to help through this process. Local forwarders can help you in different ways – not the logistics process – they can help you when it comes to supply chain management.
Conclusion
Every detail you encounter when it comes to shipping of goods can affect your business negatively and positively. Time, experience, and freight forwarders are essential to be able to understand every situation that you might be faced with. The more knowledge you gain as an importer, the better the decision you make.
A local freight forwarder (like China freight) is highly essential because they have the skill set to deal with suppliers in China and finding the best ways to get your goods supplied to your doorstep.
In this article, we have made things clear to you on sea freight from China to the US, and we hope you follow them. Feel free to contact us if you need more information. We will be happy to get in touch with you.